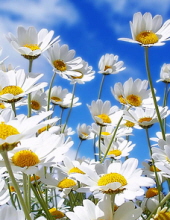 Obituary for Richard Rockwell, Sr.
WINSTED – Richard Rockwell, Sr., 78, passed away peacefully on Thursday, June 14, 2018. He was the husband of the late Sylvia (Hudson) Stickney until her death July of 1985 and the late Elaine Rockwell until her death in March of this year. Born August 8, 1939; the son of the late Norman Rockwell.

Richard worked in farming and trucking. He enjoyed gardening, fishing and building birdhouses for his hummingbirds. He loved country music and when he lived in Rhode Island was an auctioneer and square dance caller. He was very involved with the CMA Association in Torrington. He was an Elder with the Jehovah's Witnesses at Kingdom Hall in Vermont and Winsted.

Richard is survived by his children, Tracy Ferrante, Toni Rockwell, Richard Rockwell, Jr., Clayton Rockwell, all of FL and Teri Durette and her husband Joel of Winsted; brother, Clayton Rockwell of TN; 2 stepsons; 7 grandchildren; 5 great grandchildren and 2 nephews.

A Celebration of his life will be held on Thursday, June 21, 2018 at his daughter Teri's home, 321 Norcross Street, Winsted from 5 – 7 PM. Montano-Shea Funeral Home, 922 Main Street, Winsted has care of arrangements. Visit an online guestbook at Montano-shea.com.