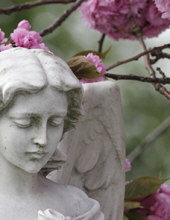 Obituary for Doreen M. Murray
WINSTED –

Doreen M. Murray, passed away peacefully on June 10, 2018. She was the loving wife of the late Paul Murray for 59 years. Born January 19, 1942 in Winsted; the daughter of the late John and Doris (Maloney) Donohue.

She is survived by a sister, Sue Ann Marolda and her husband Dr. Theodore F. Marolda of Norfolk and their children, Gretchen Marolda and Theodore J. Marolda; two sisters-in-law, Helen Murray and her children, Tim Murray, Amy Murray and Marlene Pellon and Mary Lopardo and her husband, Joseph and their children, John Lopardo and Ashley Lopardo. In addition to her husband, she was predeceased by a son, Jay Murray and a sister, Kathleen Smith.

Friends may call on Saturday, June 16, 2018 at Montano-Shea Funeral Home, 922 Main Street, Winsted from 9 AM – 9:30 AM. A Mass of Christian burial will be held at St. Joseph's Church, Winsted at 10 AM. Burial will follow at St. Joseph Cemetery, Winsted. Visit an online guestbook at Montano-shea.com.