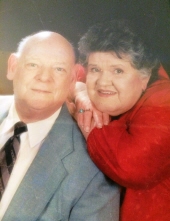 Obituary for Joseph H. Bement
Torrington - Joseph H. Bement. Joseph Bement, 89, died peacefully on May 15, 2018 at Litchfield Woods. He was the son of Joseph L. and Mary E. Bement, born in Torrington, CT on September 16, 1928. He grew up in Torrington and then lived in Winchester Center for most of his life.



Joe was a friend to many. With an outgoing and oversized personality, he excelled at customer service, making friends out of customers wherever he worked. Employed by Gates Cleaners for over thirty years, he was the face of the company to his many customers throughout Litchfield County. His retirement job was behind the jewelry counter at Ames and then as a salesperson at CVS in Winsted. His warm and personable ways made him an asset wherever he worked.



Joe was always active in community service organizations. He shared his musical talents as organist for many local churches, most recently the Riverton Congregational Church. He served as organist for St. Andrews Lodge #64, AF & AM and Magnolia Chapter #16 OES, becoming grand organist for the state of CT for many years. He received his 65-year membership pin from Winchester Grange where the musical talents he and his brother Torch shared were also appreciated.



A loving and much loved husband, father, and grandfather, he was predeceased by his beloved wife of 64 years, Betty Riley Bement. He leaves his daughters Laura, and her husband Albert Saldarini, and Sarah Bement and her partner Jeffrey Mingolello. Joe was blessed with two wonderful grandchildren: Nicholas James Saldarini and Erin Kate Saldarini. Predeceased by his siblings Robert, Elizabeth, Barbara and Francis, he is survived by his brother, James Bement of Harwinton.



A service celebrating Joe's life will be held on Sunday, June 3rd at 3:00 p.m. at the Riverton Congregational Church, P.O. Box 215, 3 Robertsville Rd., Riverton, CT 06065. The family asks that in lieu of flowers, a donation be made to the church in his memory.