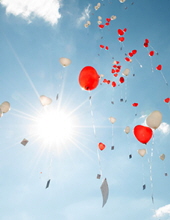 Obituary for Barbara Veretto
WINSTED –

VERETTO – Barbara Veretto, 83, passed away peacefully on February 27, 2018. She was the loving wife of the late Willis L. Veretto, Jr. Born November 25, 1933 in Torrington; the daughter of the late Edward and Catherine (Sedlak) Opperman.

She lived most of her life in Winsted growing up near Highland Lake with her two older sisters and enjoyed roller skating a Woodland Park. She married Bill Veretto in 1956 and they raised three sons. Barbara spent many years doing child care in her home for a number of different families. She enjoyed playing Bingo and had a fair amount of luck at local venues. Her gentle manner and good sense of humor will be missed by family and friends.

She is survived by a son, Richard Veretto of MA; granddaughters, Nicole Gagnon, Heidi Veretto and Tammy Veretto; sister, Shirley Mornhineway of Middletown; cousins, Steven Sedlak of Winsted and Lynne Vincunas of NH; and several nieces and nephews. She was predeceased by two sons, Willis E. Veretto and Edward Veretto.

Services and burial will be held in the spring at a time to be announced. Montano-Shea Funeral Home, Winsted has care of the arrangements. Memorial donations may be made in Barbara's memory to: Regalcare at Torrington, 80 Fern Street, Torrington, CT 06790. Visit an online guestbook at Montano-shea.com.