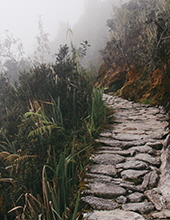 Obituary for Donald R. Powell
WINSTED –

POWELL – Donald R. Powell, 86, passed away on February 17, 2018 after a brief illness. He was the loving husband of Ruth Elizabeth (Lefever) Powell for 68 years. Born May 21, 1931 in Ellwood City, PA; the son of the late William and Catherine (Boggs) Powell. Don loved playing golf and spending time with his family.

In addition to his wife, he leaves two sons, Dennis Powell and wife Joyce of Waterbury and David Powell and wife Maureen of Winsted; a daughter, Cheryl Fitzsimmons and John Haines of GA; a brother, Robert Powell and wife Helen of PA; a sister, Joan Mould and husband William of VA; grandchildren, Timothy, Michael, Christopher, Andrew and Ryan; great grandchildren, Cassie, Wyatt, Austin, Xavier, Ethen and Noah; four step granddaughters, Sue, Ronda, Lily and Venus; and several nieces and nephews. He was predeceased by a sister, Kay Cooper and a brother, Lloyd Powell.

A memorial service will be held on Saturday, March 3, 2018 at Montano-Shea Funeral Home, 922 Main Street, Winsted at 1 PM. Visit an online guestbook at Montano-shea.com.