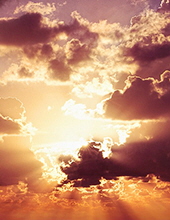 Obituary for Hilda C. Gough
GRANBY –

GOUGH – Hilda (Christ) Gough, 90, passed away peacefully after a brief illness on Monday, February 5, 2018 surrounded by her devoted family. She was the loving wife of the late William "Bill" T. Gough, Jr., for 61 years. Born on June 13, 1927 in Hartford, CT; the daughter of the late Albert and Ida (Orschel) Christ.

She was a resident of Granby since 1955, where she and her husband raised and supported their large, wonderful family in sports, community events and as communicants of St. Therese's Church. She was employed as a Vice President and Bank Manager for many years. In her younger years, she and her sister, Betty, acted in community theatre in many plays. She enjoyed knitting, reading, playing cards, Bingo and crossword puzzles. She was an avid UCONN Women's Basketball fan.

Hilda was also a lifelong member of the VFW Women's Auxiliary, the Red Hat Society, and the Ladies Guild at St. Therese's Church. She loved traveling especially to Florida, enjoying 26 winters there with family and friends. She was a very intelligent, quick-witted, graceful, kind woman who treated all like they were part of her family.

She is survived by her cherished children, William "Chip" Gough III and his wife Jane of Mansfield Center, Harry C. Gough and his wife Barbara of Wethersfield, Albert H. Gough and his wife Lia of Pittsburgh, PA, Christine "Tina" Gagne and her husband Dennis of Northborough, MA, Sandra S. Gough of Pittsburgh, PA, Steven Gough of Southwick, MA and Ginger Gough and Mike Boggio of Windsor; her treasured grandchildren, Ian and Elizabeth Boccaccio, Cara and Joe Almon, Rob Gough, Kati Gough and Michael Newman and Kalyn Pacelli, Karl W. and Randall W. Gough, Emilie Gagne and Ellen Gagne and wife Liz, Haley Buchanan and her husband Greg, and Steven Scott Grassel, Olivia "Amie" Gough and Tyler Divine; her great grandchildren, Maxwell, Sofia and Jack Boccaccio, Liam and Norah Almon, Alyssa and Marlie Gough, Aelrik Newman, and Mila and Rocco Pacelli; her beloved sister, Betty Gough of Granby; many nieces, nephews and other extended family members. She was predeceased by two brothers, Henry and Harry Christ; and sister and dear friend, Elaine Lynch.

Friends may call Thursday, February 8, 2018 at St. Therese's Church, 120 West Granby Road, Granby from 6 – 8 PM. A Mass of Christian Burial will be held on Friday, February 9, 2018 at St. Therese's Church, Granby at 10 AM. She will be interred with her husband at Granby Cemetery at a later date. Montano-Shea Funeral Home, 5 Steele Road, New Hartford has care of the arrangements. Memorial donations may be made to: Sisters of the Cross at Our Lady of Calvary Retreat House, 31 Colton Street, Farmington, CT 06032. Visit an online guestbook at Montano-shea.com.