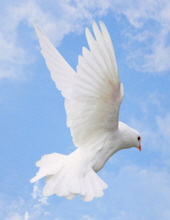 Obituary for Shirley G. Neavers
WINSTED – Shirley G. Neavers, 89, passed away peacefully at Litchfield Woods Healthcare on January 15, 2018. She was the loving wife of the late Walter Neavers. Born on June 23, 1928 in Winsted; the daughter of the late Charles and Madeline Carl.

Shirley worked at Precision Ball for 36 years; prior to that Dano Electric. She retired early and devoted herself to caring for her ill husband for over 20 years. She devoted her love and life to her family. She was a communicant of St. Joseph's Church. She will be sadly missed by her family.

She leaves behind her daughter, Laurie Mahoney and husband David of Winsted; son, Richard Neavers and wife Maryjo of Winsted and Canaan; 3 granddaughters whom she dearly loved, Desiree Miller of Torrington, Brooke Miller of SC and Heather Mahoney Gomez of Torrington; 6 great grandchildren whom meant the world to her, Patrick Mclellan, Kyle Mclellan, Ayden Gomez and Chase Gomez, all of Torrington, Darren Zimmerman of Winsted and Madison Jacquemine of SC; close niece, Sandra Brooks of FL; and several cousins both of FL and Winsted. She was predeceased by a sister, Arlene Jasmin.

Graveside services will be held in the spring at St. Joseph's Cemetery, Winsted for friends and family. There are no calling hours. Montano-Shea Funeral Home, 922 Main St., Winsted has care of arrangements. Visit an online guestbook at Montano-shea.com.