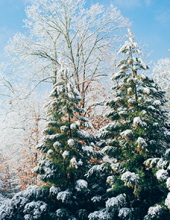 Obituary for Raymond E. Savoy
WINSTED –

Raymond E. Savoy, 80, the son of the late Perley Francis Savoy and Marcella Terese (Partridge) Savoy, passed away peacefully at his home on January 10, 2018 surrounded by his loved ones after bravely fighting a short battle with cancer. His wife of 51 years, Judith, had lost her 30 year cancer battle on July 11, 2017.

He is survived by his children and their spouses, Edward and Karen Savoy, Robyn and Chris NeJaime and Jason Savoy and Cydnee Ruis; grandchildren, Elexys, Ash, C.J., Samantha, Jeff and Emily; great grandson, Teagan; his brothers, Ronald and Ernest; sister, Frances Pearl as well as several nieces and nephews.

Ray attended Orono High School in Maine where he was the Captain of the football, baseball and basketball teams. He worked for Grant's Dairy delivering milk before graduating on June 12, 1957. He then enlisted in the Army where he made Sergeant, he was an Aviation Crew Chief stationed in North Africa. After being honorably discharged in 1960, he remained active in the Army Reserves. He then went to work as a Foreman for Pratt & Whitney Aircraft until his retirement at age 55 in 1993. He enjoyed hunting, fishing, shooting sports, wildlife, the Boston Red Sox and cheering on Gino and the UCONN Husky Girls. He had fond memories of the many years of vacationing in Vermont with family and friends.

To celebrate his life and honor his memory, Ray's family will be hosting calling hours in the Savoy home on Saturday, February 3, 2018 and Sunday, February 4, 2018 from 1 – 6 PM. Montano-Shea Funeral Home, 922 Main Street, Winsted has care of the arrangements. Visit an online guestbook at Montano-shea.com.