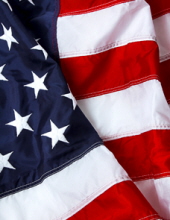 Obituary for Robert Seeton Hegan
SHREWSBURY / WINSTED, CT -

Robert Seeton Hegan, 89, of Winsted Connecticut, died Saturday, January 6, 2018 in the home of his daughter Carolyn surrounded by his loving family.

He was born in White Plains, New York son of the late William P. Hegan and Carolyn (Miller) Hegan. Robert graduated from White Plains High School. Robert enlisted into the Unites States Army where he proudly served his country with the 4025th Signal Service Group during WWII. He later continued his education receiving a degree in business administration from New York University and a Master in Business from University of Maine in Orono.

Robert began his working career with General Motors and then he and his wife GloriaAnn (deceased) moved to Maine to be closer to family. His first job in Maine was with the Brewer Paper company and then he moved to an affiliate in Lincoln Maine called Lincoln Pulp Paper Company. His next career move was when he accepted the Controller position with Danfield Threads in CT, and before retiring as an Executive at Liberty Threads of North America. He also devoted time in his busy schedule to be a Rotarian, Mason, Elk, and was active in the Shriners.

Robert loved spending time in Maine with his family at the family camp on Sebec Lake. He enjoyed bowling, the art of landscaping, reading and was an avid video gamer.

His wife of 49 years GloriaAnn (Palmer) Hegan died in 2004. He leaves his loving family, two sons, Robert S. Hegan, Jr of Winsted, CT, Frank Hegan of Chesapeake, Virginia, daughter, Carolyn V. H. Brennan of Shrewsbury, Massachusetts; five grandchildren, Matthew T. and Mary T. Brennan, Alexandra P, and Evan T. Hegan and Rebecca Lee Hegan; he is also survived by several nieces and nephews. Besides his wife, and brother William P. Hegan, he was predeceased by a grandson, Michael R. Brennan.

Friends and relatives are invited to come to Montano Shea Funeral Home, 922 Main Street, Winsted, CT for calling hours between 1 and 3 pm on January 13, 2018 followed by a memorial service honoring Robert's life with full Military Honors. Burial will be held privately.

In lieu of flowers, Robert requests that donations be made to the Shriner's Hospital, Boston, MA (https://www.shrinershospitalsforchildren.org/boston/ways-to-give).