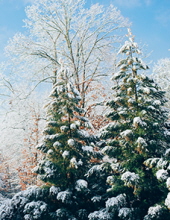 Obituary for Gemma C. DiMauro
WINSTED –

DIMAURO – Gemma C. DiMauro, 97, passed away on Wednesday, December 27, 2017. Born January 23, 1920 in Winsted, CT; the daughter of the late Frank and Giovanna (Mudano) DiMauro. Graduated from St. Anthony School in 1934, Gilbert High School in 1938 and Northwestern Connecticut Community College in 1978.

She was secretary for State's Attorney H. Roger Jones from 1938 – 1955 when she was appointed Assistant Clerk of the Superior Court for Litchfield County, a postion she held until she was appointed Chief Clerk of Superior Court G.A. 18 in 1976, retiring from that position in 1987 after 40 years of service in the Judicial Department of the State of Connecticut. She also was a Justice of the Peace for many years.

She was a founding member and past officer of the Litchfield County Legal Secretaries Association; a founding member and past President of the Italian-American Women's Club, Recording Secretary of the Winsted Memorial Hospital Auxiliary and the Auxiliary for Community Health, and served for 25 years as a Director of the Northwestern Connecticut Community College Foundation.

She was a prime mover in establishing The Italian-American Women's Club Scholarship for a Gilbert School graduate which has been awarded annually for over 40 years. She established her own scholarship, awarded annually to a Gilbert graduate and a scholarship in memory of her brother and sister-in-law, Sarino and Marguerite DiMauro, for a student at Northwestern Connecticut Community College. She also established an annual Tradesman Award for a graduating student of Oliver Wolcott Technical Trade School in Torrington.

She loved to travel and enjoyed many trips with NCCC's Cultural Approach courses to the British Isles, Italy, Sicily, Greece, Turkey, Morocco, Mexico, Hawaii and many other countries and places in the USA.

In 1984, she was honored by the Litchfield County Bar Association with the Liberty Bell Award for outstanding service in the Litchfield County Courts; and in 1994, she was the recipient of the Merit Award from Northwestern Connecticut Community College, in appreciation for her services to the Northwestern Connecticut Community Foundation.

She is survived by her nephew, Francis DiMauro of Palm Springs, CA; favorite cousins, Paula DeFalco of Bakerville, Alan and Jill Krieger of Tolland, Guy and Alice Tarantello of Cheshire, Dennis DiMauro of Enfield and Linda DiMauro of Torrington; several cousins of the next generation and her god-daughter, Attorney Ann Marie Groppo.

Graveside services will be held at St. Joseph Cemetery, Winsted in the spring at a time to be announced. Memorial donations may be made to: Sarino & Marguerite DiMauro Scholarship, C/O Northwest Connecticut Community College, Park Place East, Winsted, CT 06098 and/or the Gemma C. DiMauro Scholarship, C/O The Gilbert School, 200 Williams Avenue, Winsted, CT 06098. Visit an online guestbook at Montano-shea.com.