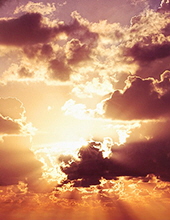 Obituary for Deborah Lynn Bares
Deborah Lynn Bares passed away peacefully on December 3, 2017. She was the loving wife of Frank Bares for 44 years. Born on May 12, 1949, she was the daughter of Robert and Maxine (Bartley) Koether. Debbie loved, most of all, being with her family.

She enjoyed traveling and was an avid tennis player, skier, and golfer. Her favorite times were summers spent at Highland Lake—boating, waterskiing, and sharing laughs with family and friends. She was a gifted teacher and language arts consultant for Botelle School in Norfolk as well as various schools throughout Torrington. She understood how kids learn to read and why they were having trouble unlocking the reading process. She understood this better than anyone, including college professors.

In addition to her husband and mother, she is survived by her beloved sons, Ryan Bares; Devon Bares and wife Katherine; her brother, Michael Koether and wife Donna; along with several nieces and nephews. She was predeceased by her brother, David Koether.
Memorial services will be held on Saturday, February 3, 2018 at North Congregational Church, 17 Church Street North, New Hartford at 11 AM. She will be deeply missed by all. In lieu of flowers, memorial donations can be made to support the children's section of New Hartford's Licia & Mason Beekley Library. Visit an online guestbook at www.montano-shea.com.