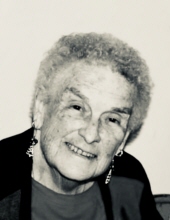 Obituary for Elaine C. Lynch
GRANBY –

LYNCH – Elaine C. Lynch, 79, passed away on Wednesday, December 6, 2017 surrounded by her beloved five children. She was born July 21, 1938 in Hartford; the daughter of the late Albert and Ida (Orschel) Christ. She graduated from Bloomfield High School where she was a tremendously competitive athlete lettering in Basketball, Softball and Field Hockey.

She was a lifelong communicant, devoted Eucharistic Minister and Recruiter for the Women's Retreat of St. Therese's Church in Granby as well as proud Associate of the Sisters of the Cross at Our Lady of Calvary. She also enjoyed cooking, playing cards, dominoes and trips to the casino. Elaine loved traveling throughout the states, Bermuda, Alaska, Ireland, a sacred pilgrimage to Lourdes and the family's annual trip to Narragansett, RI.

She was an avid sports fan including the Red Sox, UCONN Women's Basketball and elimination football pool. Elaine remained to the end a strong-willed, independent woman living on her own terms rich with the love of her faith, family and friends. A generous spirit that will be deeply missed by all those fortunate enough to have known her, she had a keen way of making people feel like family.

She leaves her dedicated five children, James F. Lynch, Jr., of Bloomfield, Theresa Mitchell and husband Matthew of Manchester, Timothy Lynch and wife Patty of Windsor Locks, Christopher Lynch and Charlotte Meucci of East Granby and Susan Montano and husband Jason of New Hartford; cherished grandchildren, Matt Mitchell and wife Melinda of Tolland, Erin Mitchell and Ryan Perkins of Newington, Andrew "AJ" Mitchell and Kaitlyn Koch of Memphis, Shannon Lynch, Reed Lynch, Jackson Lynch, all of Windsor Locks, Mitchell Montano and Marisa Montano, both of New Hartford; great grandchildren, Travis and Lexi Mitchell of Tolland; two sisters, Hilda Gough and Elizabeth Gough, both of Granby; and many close nieces and nephews. She was predeceased by two brothers, Harry and Henry Christ.

Friends may call on Monday, December 11, 2017 at St. Therese's Church, Granby from 4 – 7 PM. A Mass of Christian burial will be held on Tuesday, December 12, 2017 at St. Therese's Church at 10 AM with the burial to follow at Granby Cemetery, Granby. Visit an online guestbook at Montano-shea.com.