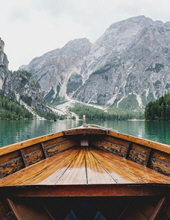 Obituary for George W. Frey, Jr.
FREY – George W. Frey, Jr.., 55, passed away unexpectedly on Wednesday, November 15th, 2017 at his home. He was born on April 7, 1962 in Southington, Connecticut; the son of the late George and Graceanne (Beers) Frey.

He was a well-known, talented musician, who started playing the drums as a toddler and was a self-taught guitarist with a wonderful singing voice. He belonged to various bands over the years, most recently Sidekick, and became like a brother to his bandmates.

For nearly 50 years, he vacationed at the family's cabin in beautiful Ontario where he enjoyed fishing, photography, astronomy and Yahtzee battles. George was a very compassionate, gentle soul and will be deeply missed.

He is survived by two daughters, Shannon Frey and Grace Frey; two sisters, Sherri Johnson and husband Mel, and Laura Frey; two nephews, Alexander and Christian Johnson; aunts, cousins and many, many friends. The family is very grateful for the generous love and support of good friends.

A funeral service will be held on Saturday, November 25, 2017 at St. John's Episcopal Church, Pine Meadow at 11 AM, followed by a gathering at the Pine Meadow Fire House. There will be no calling hours. Burial will be private and at the convenience of the family. Montano-Shea Funeral Home, 922 Main St., Winsted has care of the arrangements. Visit an online guestbook at Montano-shea.com.