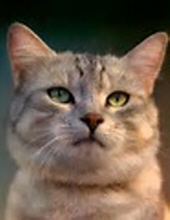 Obituary for Beverly Mae Groskritz
TORRINGTON-

GROSKRITZ – Beverly Mae Groskritz, 78, passed away peacefully on Wednesday, October 25, 2017 at her home. Born July 27, 1939 in Hartford; the daughter of the late Paul and Miriam (Carter) Groskritz.

Beverly grew up in Windsor, CT and graduated from Windsor High school. She lived in Windsor before moving to Pine Meadow and finally making Torrington her home. Beverly worked for the Department of Transportation for 21 years before retiring to enjoy her home, family and animals. In her youth, she enjoyed singing for the church choir, painting, drawing and sewing. She loved musicals, Tony Bennett, Peter, Paul,and Mary, Rogers and Hammerstein and especially Turner Classic movies.

She was an independent woman and did not enjoy being told what to do but could also be sweet and loving. She had a special bond with all animals and owned many dogs and cats throughout her life. Most of all, she loved spending time with her beloved grandchildren and will be deeply missed.

She is survived by a devoted son, Matthew Grosk and wife Heather of New Hartford; two grandchildren, Alec and Ivy Grosk of New Hartford; a sister, Phyllis Frediani and husband Leo of Sanford,FL; and two nephews,Noah Frediani, Adam Frediani and wife Jackie and their two children Abram,and Taylor all of Florida.

Funeral services will be held on Saturday, November 4, 2017 at Montano-Shea Funeral Home, 5 Steele Road, New Hartford, CT at 2:00 PM. Memorial donations may be made to: St. Francis Little Guild, 285 Sharon Goshen Turnpike, West Cornwall, CT 06796. Visit an online guestbook at Montano-shea.com.