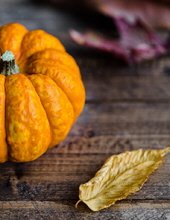 Obituary for Rose Byrne
WINSTED –

Rose (Ferris) Byrne, 94, entered into eternal rest on Sunday, October 15, 2017. Rose was the wife of the late Leslie Byrne for 49 years until his passing in 2005. Born in Winsted, CT on October 13, 1923, she was the daughter of the late Edward and Shafeeca (Francis) Ferris.

She was a graduate of St. Anthony School and attended The Gilbert School prior to attending hairdressing school in Hartford, CT. She started her career in Hartford and while working there she met her future husband. Rose and Les lived in many places throughout their life together and while living in Dayton, OH, Rose owned her own beauty salon.

She loved styling hair as well as cooking, especially the traditional Lebanese dishes she grew up with. She also enjoyed decorating her various homes, entertaining, spending time with her family and making new friends wherever she went. Although she never had any children of her own, she was proud of all her nieces and nephews.

Upon the passing of her husband, Rose came back to Winsted to be near her sister, Alice, and other relatives. She spent time with her family in Winsted and enjoyed making Sunday breakfast for her nephew, Steven, for as long as she was able.

She is survived by her sister, Alice Fixer, Winsted, CT; brother, Fouad (Fred) and his wife Yenna Ferris, Middletown, CT; sister-in-law, Sarah Shea, South Carolina; brother-in-law, Raymond Huot, Arizona; her nephew, Michael Fixer, Simsbury, CT, and niece, Pamela Stenman, Winchester, CT, who cared for her after her husband's passing, as well as many other nieces and nephews. Rose was predeceased by two sisters, Helen Skype and Evelyn Huot and one brother, Wadia (Eddie) Ferris.

Friends may call on Saturday, October 21, 2017 at Montano-Shea Funeral Home, 922 Main St., Winsted from 9 - 10:30 AM. Funeral procession will be held at 10:30 AM to St. Joseph Church, Winsted for a Mass of Christian burial at 11 AM. Burial will follow at St. Joseph Cemetery, Winsted. At the request of the family, in lieu of flowers, donations may be made to St. Anthony School, 55 Oak. St., Winsted, CT 06098. Visit an online guestbook at Montano-shea.com.