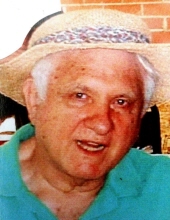 Obituary for Joseph Dileo
NEW HARTFORD – Joseph Dileo, Sr., 89, went home to Heaven on Thursday, August 16, 2018. He was the loving husband of Mary (Sequenzia) Dileo for 64 years. Born July 2, 1929 in Torrington; the son of the late Michael and Mary (Colangelo) Dileo.

Joe proudly served in the U.S. Army as a Master Sergeant during the Korean Conflict feeding a battalion of 1,800 men with is staff of 50 cooks. He continued his life time passion of cooking when he returned from the military working for the Yankee Peddler, Torrington Country Club, Dick's Restaurant and the Connolly Inn.

He operated the Park Hotel and the Brookside Restaurant in Barkhamsted and turned that into the Valley Diner where he and Mary ran for 15 years before building The Log House Restaurant directly behind it in 1972. It took one year to build and in typical Joe kindness, he catered a wedding there before the windows were even installed. The Log House is still owned and operated by the Dileo family and has become his legacy of hard work, good food and family.

In between, he began The 6 D's Restaurant and ventured with his brothers into Dileo's Grove, a large indoor/outdoor catering venue in Torrington. Joe served on several boards such as the Northwest Community Bank's Board of Trustees, Assessors of New Hartford and a handicap association in Torrington. He sponsored many local organizations, teams and fundraising causes and backed many friends and family with is time, knowledge, skills and money. Everyone sought his counsel.

Joe enjoyed coin collecting, the stock market, real estate, Saratoga horse races with friends, trips to the Casino and visiting family and friends in Florida. We have lost a great man who loved his family, his friends and this community through his actions and many kindnesses.

In addition to his loving wife, he leaves his beloved children, Gary Dileo and wife Barbara of Barkhamsted, Doreen Thomas of Barkhamsted, Rosemarie "Rose" Plante of Torrington, Joseph "Joe" Dileo, Jr., of New Hartford and Paul Dileo of Barkhamsted; 17 grandchildren; 15 great grandchildren; two brothers, William Dileo and wife Peggy of NH and Mickey Dileo and wife Doreen of FL; three sisters-in-law, Connie Del'Agnese of Torrington, Kate Dileo of Barkhamsted and Joanne Dileo of Torrington; and many nieces, nephews, cousins and dear friends. He was predeceased by a sister, Philomena Pergola and husband Larry and brothers, Anthony and wife Ann, Patsy, Danny, Mauro and Andrew and wife Nancy.

Friends may call on Tuesday, August 21, 2018 at Montano-Shea Funeral Home, 5 Steele Road, New Hartford from 4 -7 PM. A Mass of Christian burial will be held on Wednesday, August 22, 2018 at Our Lady of Hope Parish, (formerly Immaculate Conception Church), New Hartford at 10 AM. Burial will follow at St. Peter's Mausoleum, 236 E. Pearl Road, Torrington with full Military Honors. In lieu of flowers, please donate to your favorite charity as Joe had so many. Visit an online guestbook at Montano-shea.com.