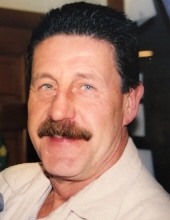 Obituary for Glen D. McCullough
TORRINGTON –

Glen D. McCullough, 60, of Torrington, CT passed away peacefully on Tuesday, December 18th at home with his wife by his side. Glen was born in Skowhegan, Maine on June 17, 1958 to Helen (Wacome) McCullough of Odessa, FL and the late James G. McCullough.

At the age of 14, Glen was saved by the word of God and accepted Jesus as his Saviour. Glen graduated from Torrington High School in 1976. He served in the United States Army from 1977 to 1983.

Glen devoted his life to his work and his family. He worked for O&G Industries for many years. He spent his last working years for the City of Torrington Street Department.

In addition to his mother, he is survived by his wife of 34 years, Sandra (Minard) McCullough and their children; Jeremy Minard, Melody Salveson, Ashley Corkins and her husband Justin, Bryan McCullough and Kayla McCullough. He had three granddaughters who he loved and cherished; Julianna Minard, Mackenzie Corkins and Gianna Goodrow. He is also survived by his uncle, Eric McCullough and his aunt, Doris Wacome. Glen was predeceased by his father, James Gillen McCullough and his brother, Alan McCullough.

Friends may call on Friday, December 21, 2018 at Montano-Shea Funeral Home, 922 Main Street, Winsted from 5 -7 PM with full Military Honors at 7 PM. Graveside services will be private at Forest View Cemetery in the spring.

In lieu of flowers, donations may be sent to; Autism Speaks in honor of Glen's son Bryan. Visit an online guestbook at Montano-shea.com.