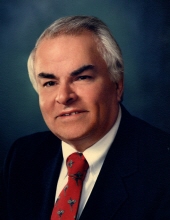 Obituary for Dr. Norman E. Smith, Jr.
BARKHAMSTED - On August 2, 2018, Dr. Norman Smith, Jr., went home to the Lord and straight into the loving arms of his wife Anna, the love of his life. He was married to Anna for 57 years prior to her passing in 2016. Norman was born on December 3,1935 in North Canaan, CT; the son of the late Norman Smith, Sr., and Olive (Bessette) Smith. He was raised in Norfolk and attended the Gilbert School in Winsted. He attended Tufts University in Medford, MA prior to joining the U.S. Navy to proudly serve his country. He was honorably discharged in 1962 after having served on board the USS INDEPENDENCE from 1957 to 1962 as an Aircraft Radar Control Officer, achieving the rank of Lieutenant Commander USN.

Norman then went to The Medical College of Virginia in Richmond from 1966 to 1969 where he completed his internship and Residency in Pediatrics. Dr. Smith returned to Connecticut to establish his private practice in Pediatrics in Winsted. He was the founder and President of Torrington - Winsted Pediatric Associates, P.C. Throughout the nearly 40 years of service to the community, he cared for many children beyond his private practice. He was the School Medical Advisor and Physician for the public Schools in Barkhamsted, Colebrook, New
Hartford, Norfolk and Winsted as well as the Gilbert School and Northwestern Regional #7.

From 1969 to 1994, he was the Medical Director to Anns Nursery for Babies, Inc., and the Shrope Foundation. Both of these facilities were for Handicapped children. In 1969, he was the Medical Director to Anns Storcks Nursery – Residential Facility for Handicapped children - until its closing. He was on the Board of Directors of The Foothills Visiting Nurses Association in Winsted. He was the Medical advisor to the Winsted Day Care Center as well. From 1969 – 1980, Dr. Smith served as the Summer Camp Physician for both Camp Sequassen and Camp Workoeman, both local boy scout camps.

He also served on the Youth Services Bureau in Winsted. Dr. Smith was an Attending Physician at Charlotte Hungerford Hospital in Torrington and Chairman of the Department of Pediatrics from 1989 - 1992. From 1969 – 1994, he was an Attending Physician at the Winsted Memorial Hospital until its closing.

He leaves to mourn his death and celebrate a life well lived, his three children, Mark Smith and wife Christine of New Hartford, Susan Giumarro and husband Donald (Chip) of Barkhamsted and Melissa Picard of Barkhamsted; five grandchildren, Mark C Smith and Fiancé Nichole Gailes, Taylor Smith, John Smith, Olivia Picard and Zoe Picard; one great grandson, Nathan Kirschbaum; sisters-in-law, Stephanie Togninalli and her husband Louis of Norfolk, Mary Tyler and Elsie Zucco of Canaan and Elizabeth Zucco and Walter Fleck of Dunnellon, FL; and several nieces and nephews as well.

Friends may call on Thursday, August 9, 2018 at Montano-Shea Funeral Home, 5 Steele Road, New Hartford from 4 – 7 PM. A Mass of Christian burial will be held on Friday, August 10, 2018 at Our Lady of Hope Parish, formerly, Immaculate Conception Church, New Hartford at 10 AM. Burial will be private with full Military Honors. Visit an online guestbook at Montano-shea.com.