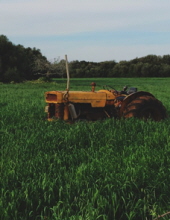 Obituary for William Whitney
TORRINGTON –

WHITNEY – William Whitney, passed away peacefully on Sunday, July 30, 2017. He was born November 12, 1933 in Torrington; the son of the late Harry and Lida Whitney.

Bill loved taking long rides in the country and talking about his time as a farmer. He loved animals, birds and spending time outdoors.

He is survived by his devoted daughter, Terri Switzer and husband Thomas of VA; his former wife and friend, Anita Whitney of Torrington; two grandchildren, Evan Brust of VA and Hannah Brust of Woodstock; and many nieces and nephews.

He was predeceased by his siblings, Florence, Evelyn, Kenny, George and Albert.

Funeral services will be private. Montano-Shea Funeral Home, 922 Main Street, Winsted has care of the arrangements. Visit an online guestbook at montano-shea.com.