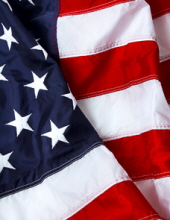 Obituary for William "Bill" Edward LaPlante
WINSTED –

LAPLANTE – William "Bill" Edward LaPlante, passed away peacefully on Saturday, September 9, 2017 at his home surrounded by his family. He was the loving husband of Janine (Modlish) LaPlante for 41 years. Born January 22, 1947 in Westfield, MA; the son of the late Chester Leroy LaPlante and Virginia (Holt) LaPlante.

Bill proudly served in the U.S. Navy as a Quartermaster during Vietnam. He retired from Estimating in 2009 but continued to work at various local places most recently Tractor Supply where everyone knew and loved him. He also attained Eagle Scout and was very proud of that accomplishment. He was an avid golfer and member of the Golf League for Salisbury Bank for many years. Bill also enjoyed socializing, hiking, kayaking, dancing, singing, fishing and attending his annual fishing trip to the Cape. Bill was a devoted husband, father and grandfather and will be deeply missed.

In addition to his dedicated wife, he leaves his son, Nat LaPlante and fiancé Rebekah of Winsted; three daughters, twins, Jeannine Plaster of Bristol and Jennifer Cosmopoulos and husband John of Groton and Christine Guglielmino and husband Frank of Colebrook; siblings, Chester "Bucky" LaPlante and Betty Yefko and husband Denny, all of Westfield and Alan LaPlante and wife Bobbi of FL; grandchildren, Ryan and Jeremy, Jordan, Zoe and Grace and Sam and Ben; and many nieces and nephews. He also leaves his beloved rottie puppy, Ruger and he now joins his two treasured Rottweiler dogs that recently passed away. He was predeceased by a sister-in-law, Arlene LaPlante.

A Celebration of Life will be held on Sunday, October 8, 2017 at the Knights of Columbus, 115 Marshal Street, Winsted from 1 – 4:30 PM with full Military Honors at 2 PM. Montano-Shea Funeral Home, 922 Main Street, Winsted has care of the arrangements. In lieu of flowers, memorial donations may be made to the donor's favorite animal rescue or cancer research charities. Visit an online guestbook at montano-shea.com.