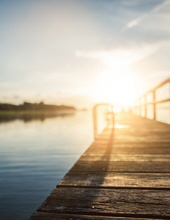 Obituary for Steve Sindland
WEST HARTLAND –

SINDLAND – Steve Sindland, 50, passed away peacefully on Friday, August 11, 2017. He was the loving husband of Michele (Ensminger) Sindland for 26 years. Born March 9, 1967 in Hartford; the son of Lloyd "Fritz" Sindland and Gail (Roarke) Sindland of East Hartland. Steve was a talented artist in his career as owner and operater of SCS Flooring.

In addition to his devoted wife, he is survived by his beloved children, Danielle and Dylan Sindland, both of West Hartland; brother, John Sindland and wife Debbie of Montana; sister, Kathy Sindland of East Hartland; father and mother-in-law, Robert and Donna Ensminger of Winchester; sister-in-law, Brenda Tracy and husband Keith of Winsted; brother-in-law, Jason Ensminger and wife Krystal of Winchester; nephews, Nathaniel, Patrick, Jonathan, Matthew; niece, Makayla; great nephew, Oliver; many aunts, uncles, cousins and close friends.

Memorial services will be held on Monday, August 21, 2017 at the Second Congregational Church of Winsted, 800 Main Street, Winsted at 10 a.m. There will be no calling hours. Montano-Shea Funeral Home, 922 Main Street, Winsted has care of the arrangements. In lieu of flowers, memorial donations may be made to: Foothills Visiting Nurses' Association, 32 Union Street, Winsted, CT 06098. Visit an online guestbook at montano-shea.com.