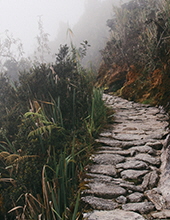 Obituary for Robert "Bob" Young, Sr.
WINSTED –

YOUNG – Robert "Bob" Young, Sr., passed away peacefully on September 14, 2017 after a brief illness. He was the loving husband of Janice (Chamberlin) Young for nearly 50 years next April. Born August 20, 1946 in Winsted; the son of the late Robert Thomas Young and Catherine (Heacox) Young.

Bob was certainly a hard-worker employed by White Oak Co., in Plainville for 21 years, he then retired from the Town of Winchester Public Works Dept., after 22 years, finally, O&G, in Torrington retiring from the Teamsters in 2012. Most recently, he worked the one job he truly felt passionate about with Shared Services transporting youth back and forth to school which brought a smile to him everyday.

He was greatly involved in his community; volunteering for the Fire Department for 37 years holding position as Deputy Chief for 10 of those years as well as proud member of the Knights of Columbus and the Winsted Elks. Bob was also an avid golfer spending many years with friends and Golf League at the Fairview Country Club.

He was a devoted husband, father and grandfather and will be deeply missed. The family would also like to acknowledge that they donated Bob's corneas to the eye bank so someone else will see the world the way he saw it full of "love and kindness."

In addition to his dedicated wife, he leaves two sons, Ryan Jason Young of Southwick, MA and Robert James Young and wife Lori of Torrington; grandsons, Cameron Young and Preston Young, both of Southwick, MA and Devin Young and wife Christen of Euless, TX and Tylar Young of Torrington; and many friends. He was predeceased by two sisters. There will be no calling hours.

Graveside services will be private. A Celebration of his life will be held at a future announced date. Montano-Shea Funeral Home, 922 Main Street, Winsted has care of the arrangements. In lieu of flowers, memorial donations may be made to: Foothills Visiting Nurse and Hospice, 32 Union Street, Winsted, CT 06098. Visit an online guestbook at montano-shea.com.