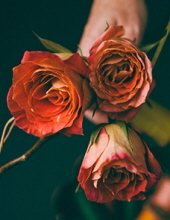 Obituary for Judith Savoy
WINSTED –

SAVOY – Judith Savoy, 75, passed away peacefully on Tuesday, July 11, 2017 at her home surrounded by her family after a 30 year battle with cancer. She was the loving wife of Raymond Savoy for 51 years. Born January 13, 1942 in Winsted, CT; the daughter of the late Peter and Mildred (Fancher) Barshaw.

Judy was a life long resident of Winsted, graduating from The Gilbert School. She worked retail at several places including W.T. Grant Company, Winsted Super Saver and was the Retail Manager in the Jewelry department at Ames. She loved her cats and all wildlife. She was an avid fan of the Yankees, UCONN Women's Basketball and the Washington Red Skins. She also enjoyed vacations to Maine and Vermont.

In addition to her devoted husband, she is survived by two sons, Edward (Karen) Savoy of VA and Jason (Cydnee) Savoy of NJ; a daughter, Robyn (Chris) NeJaime of Winsted; a brother, James Barshaw of SC; a sister, Katherine Weaving of Winsted; grandchildren, Elexys, Ash, Emily and Jeff; great grandson, Teagan; and several nieces and nephews. She was predeceased by three brothers, Donald, Robert, Edward and a sister, Marjorie.

A Memorial service will be private at Montano-Shea Funeral Home, 922 Main Street, Winsted. Visit an online guestbook at montano-shea.com.