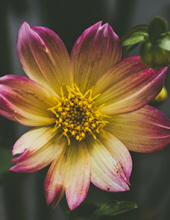 Obituary for Jeanne M. MacGill
Jeanne M. MacGill 67, of New Hartford, died peacefully on June 20, 2017, surrounded by her family and friends. She was born June 25, 1949 in Winsted; the beloved daughter of Majorie Perlak and the late Frank Perlak Sr.

A 1968 graduate of Gilbert High School in Winsted, she would go on to earn her bachelor's degree in accounting from Central Connecticut State University in 1991. In addition to her private tax business, she studied spiritual healing and served as a guide and mentor to many throughout the country. Her compassion and unconditional love radiated as a mother, grandmother, sister, aunt and friend.

In addition to her mother, she is survived by two sons, Adam Bashaw and wife Miranda of New Orleans, La., and Quinten Bashaw of Craig, Colorado; grandson, Jackson Bashaw of New Orleans; brother, Frank Perlak Jr., and his wife Donna of Massachusetts; sister, Harriett Mastrogiovanni and her husband Robert of Torrington, nieces, Brenda Jacobsen of Lyme Rock, Kellie Mastrogiovanni of Torrington and Laura Wyld of MA; nephew, Daniel Mastrogiovanni of Waterbury; great nieces, Carley and Haiden and great nephews, Marcus, Logan and Mason whom she loved dearly. She was predeceased by her younger brother, Harry Perlak.

Friends may call on Thursday, June 29, 2017 at Montano-Shea Funeral Home, 922 Main Street, Winsted at 1:00 PM. Memorial donations may be made to: Little Guild of Saint Francis in West Cornwall. Visit an online guestbook at Montano-shea.com.