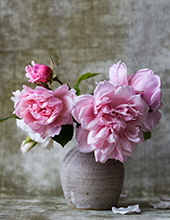 Obituary for Jean Madden
MADDEN – Jean (Leach) Madden, 77, passed away unexpectedly on Sunday, January 14, 2018. She was the loving wife of the late Raymond Madden Jr. She was Born August 18, 1940 in Brockton, MA; the daughter of the late Harry Leach and Ardis (Stetson) Leach.

Jean was a hardworker who loved spending time with her family. She also enjoyed watching game shows, long rides in the car, rollarskating and building puzzles.

She leaves her children, Raymond Madden, III, of Winsted, Donald Madden of VA, Jean Shafer of Winsted, Helen Stringham of Sandisfield and Janice Madden-Coon of Sheffield; a brother, Giles Leach of California; 14 grandchildren; 13 great grandchildren; and several nieces and nephews. She was predeceased by her sisters, Estella Moulthrop, Carol Stow, Betty Bowski, Mary-Jo Richerson and Ruth Bigelow.

Friends may call on Saturday, January 27, 2018 at Montano-Shea Funeral Home, 922 Main Street, Winsted from 5 – 6 PM with a funeral service at 6 PM. Burial will be in the spring at Forest View Cemetery, Winsted. Visit an online guestbook at Montano-shea.com.