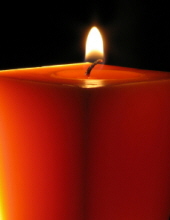 Obituary for Donald Francis Hedenberg
Donald Francis Hedenberg, 74, of Winsted, CT, passed away suddenly on June 8th 2017. Donald was born on November, 6, 1942 to Gladys (Brayne) and Norman Hedenberg. His home town was New Britain but his love of the outdoors drew him to live in Unionville, Barkhamsted, Tolland, Mass. and ultimately Winsted, CT.

Many didn't know that Donald was a paratrooper with the 82nd Airborne in the U.S. Army and was honorably discharged from the Army in 1972.

Donald was a butcher by trade. He spent decades building a reputation as being a skilled meat cutter and worked for many different grocers over the years.

Donald was also a fisherman. His passion for fishing was evident in his great stories about his proudest moments on the water. Donald's family and friends know how strong his will and love for helping those in his life was. If you were his friend and needed him, he was there with no questions asked.

Don's love of baseball, music, being in nature and his hearty laugh are treasured pieces that made up the man his family and friends hold dear.

Donald is survived by his loving son, Gregory Hunt Hedenberg, and Gregory's mother, Nancy Elizabeth Hedenberg, both of Newington CT; Gregory's girlfriend, Gemma Casciano of West Hartford and her children, Maya and Jack Varney; Donald's sister, Noreene (Hedenberg) Carlson and her husband Howard Carlson of Pennsylvania; as well as their daughters, Karen and Susan.

He is predeceased by his younger brother, David Hedenberg, who passed on but is survived by his wife, Judy Hedenberg and their children, Janet and Laura. Donald will be laid to rest near his late wife, Linda (Signor) Hedenberg and her late son, Brian Signor, in the May family Cemetery in beautiful Lake George, NY. Donald was very close to Linda's family, Brian's wife, Laurie Signor and their children, Monica and Derek; Karen and Stratos Pappas, and daughter, Kristina as well as Robert Signor and countless other Lake George family that Donald loved very much.

Gregory would like to say a heartfelt thank you to Joe and Craig; aka "Elvis" for being loyal friends to Don these last years. A special thank you to Joe for all that you have done to help my dad. I am eternally grateful. Elvis, thank you for walking the road with dad from Brown's Mountain to Tolland, Mass., and all that was in between. Greg would also like to send great love to The Ryan, Kane and Gambridela families for all of the friendship, memories and joy that is woven into Gregory's childhood. Thank you Gary Brown, Jimmer, Mike Dorsey, Demetri, Danny C. and all of Dad's friends at the VFW for the love you've shown my dad. I love you, dad. You're right "it's a funny, old world."

Calling hours will be held on Friday, June 16, 2017 at Montano-Shea Funeral Home, 922 Main Street, Winsted from 1 – 2:30 pm with a funeral service at 2:30 with full Military Honors. In lieu of flowers the family would like you all to take time to appreciate those you love - catch some fish and enjoy the quiet of nature. Visit an online guestbook at Montano-shea.com.