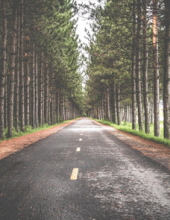 Obituary for Camilo B. "Tonto" or "Pop" Padin
WINSTED –

PADIN – Camilo "Tonto" or "Pop" B. Padin, passed away peacefully on June 12, 2017. He was the loving husband of Deborah (Jones) Padin for 45 years. Born December 7, 1940 in Cabradita, Puerto Rico; the son of the late Eladio and Abdulia (Butler) Padin.

Tonto served in the U.S. Army from 1966-1972. He worked as a Paint/Furniture Finisher employed by Hitchcock Chair in Riverton for 48 years until his retirement in 2006. It was there he met his wife and his whole family at one time or another worked there. He loved working in his yard, tinkering at home and fixing anything and everything.

Camilo was very caring, always willing to help everyone anyway he could. He would do whatever he could to help out family and friends, give them whatever he had to offer even if it wasn't much. The first question was "did you eat?" It goes to show his kind and generous nature. He was always buying or picking up something for someone else.

In addition to his devoted wife, he is survived by his children, Glen Padin, David Padin and his wife Theresa and Ashley Padin, all of Winsted; a sister, Eva Padin of Puerto Rico; a sister-in-law, Patricia Padin of Winsted; three granddaughters, Karley Padin of Winsted, Madeline Padin and Lily Padin, both of Simsbury; and several nieces and nephews. He was predeceased by a brother, Nicolas Padin and a brother-in-law.

Friends may call on Friday, June 23, 2017 at Montano-Shea Funeral Home, 922 Main Street, Winsted from 6 - 8 PM with Military Honors at 8 PM. Visit an online guestbook at Montano-shea.com.