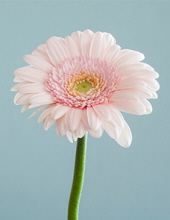 Obituary for Bonnie Lynn (Lamoureaux) Corcoran
Bonnie Lynn (Lamoureaux) Corcoran, 59, loving mother, grandmother, devoted sister and selfless friend went home to be with the Lord on the 7th of July, 2017 after a long, courageous battle against all odds.

Bonnie celebrated a full and rewarding life and was loved by everyone she touched. In heartfelt conversations in her final days she told her loved ones that she felt fulfilled and that she had "no regrets."

Her humor, generosity, integrity, and affable personality inspired and comforted everyone around her. She enjoyed gardening, socializing, worshipping the Lord and especially and most notably, helping people. She saw the good in everyone she met and would not hesitate to help out any person in need.

Bonnie was born in Winsted, CT on December 18, 1957 and was predeceased by her father, Arthur Lamoureaux. She is survived by her three children, Jaime Corcoran and his wife Becky, Aimee Corcoran and Charlie Lamont. She also leaves behind her mother, Fernande and siblings: Mark and his wife Cindy Lamoureaux, Glenn and his wife Denise Lamoureaux, Kim L'Amour and Lisa and her husband Jack Garrahan. She adored her grandson, Turner Corcoran and his siblings; Shelby, Tymmy and Spencer. Bonnie will be missed by her Aunt Helen Archer, Aunt Barbara and Aunt Jeannine; her many nieces, nephews, cousins, other relatives and friends.

Her family wants to thank Bonnie's team of dedicated doctors, nurses, and aides from Yale's Smilow Hospital, Charlotte Hungerford Hospital, Torrington Smilow and Valerie Manor for their incredible care and support. Special thanks to Dr. Brandt and Dr. Eder for their meticulous oversight and professionalism during these hard times.

Friends may call on Thursday, July 13, 2017 at Montano-Shea Funeral Home, 922 Main Street, Winsted, from 4:00 - 6:00 PM. Interment will be handled privately by the family at a later date.

In lieu of flowers we are asking for donations to help support Bonnie's youngest child, Charlie, who will be heading off to college next year. Checks can be made out to Aimee Corcoran and sent to 40 Terrace Drive, Torrington CT, 06790 or dropped off during calling hours. Visit an online guestbook at montano-shea.com.