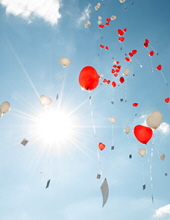 Obituary for Belinda C. Mosher
WINSTED –

MOSHER – Belinda C. Mosher, 68, passed away unexpectedly on Monday, May 29, 2017 at her home. She was the wife of the late Michael Mosher. Born February 2, 1949 in Winsted; the daughter of the Marianne Sobol and the late Edward Sobol, Sr., and Audrey (Adams) Sobol.

She is survived by a son, Kevin Crowley and wife Christina of Winsted; two daughters, Denise Bradshaw of Winsted and Shannon Crowley of Torrington; a brother, Edward Sobol, Jr., of Sharon; six sisters, Gail Schibi of NC, Janice Sobol of Winsted, Nancy Howland of Winsted, Kris Cosgrove of Harwinton, Vicki MacDonald of Winsted and Lora Dreger of Harwinton; grandchildren, Jessica Church of Bristol, Paul Church, Jr., and wife Ashley of Torrington, Hannah Crowley, Dylan Crowley and Kaitlyn Crowley, all of Winsted; and a great grandson, Michael Fields of Winsted.

Friends may call on Tuesday, June 6, 2017 at Montano-Shea Funeral Home, 922 Main Street, Winsted from 10 AM – 12 PM. Burial will be private at Forest View Cemetery. Visit an online guestbook at montano-shea.com.