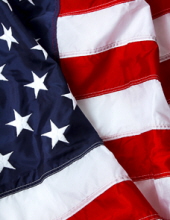 Obituary for Alan Gossett, Sr.
ENFIELD / WINSTED –

GOSSETT – Alan R. Gossett, Sr., passed away peacefully on July 19, 2017 with his wife by his side. He was the loving husband of Charlene (Dolliver) Peterson-Gossett for 2 years. He was partner to his late companion Janet Iwanicki for 25 years. In addition to his devoted wife, he leaves a son, Alan R. Gossett, Jr., and wife Erika of GA; three grandchildren, Paige, Adelaide and Opal; as well as many loving stepchildren and step grandchildren.

Born September 8, 1947 in Winsted; the son of the late Mildred Weir. Alan proudly served in the U.S. Army as a Helicopter Medic during Vietnam in the 29th Evac Hospital, the 44th Medical Brigade and the 82nd Dustoff. He then served in the CT National Guard for 25 years. He was an avid traveler and numismatist. He enjoyed flea markets and antiquing. Alan also belonged to the coin club in Torrington and was a member of the American Legion Post 101 in Somers, CT.

Alan worked as a machinist at Executive Greetings for many years and Pitney Bowes.

Friends may call on Wednesday, July 26, 2017 at Montano-Shea Funeral Home, 922 Main Street, Winsted from 5 – 7 PM. Funeral services will be held on Thursday, July 27, 2017 at St. James Episcopal Church, Main Street, Winsted at 11 AM. Burial will follow at Winchester Center Cemetery, Winchester Center with full Military Honors. In lieu of flowers, memorial donations may be made to: The Humane Society or Legion #101 in Somers. Visit an online guestbook at montano-shea.com.